PixelPipe for Facebook and Flickr Photo Posts
Looking for a way to post multiple photos to either Facebook or Flickr from a mobile phone, like an iPhone? I am, in advance of our vacation next week. PixelPipe is a free application and web service that can do this. I have been working on getting it configured this morning. I actually opted to NOT update to Twitter and just have two targets: Flickr and Facebook. You can select a LOT of different post targets with PixelPipe.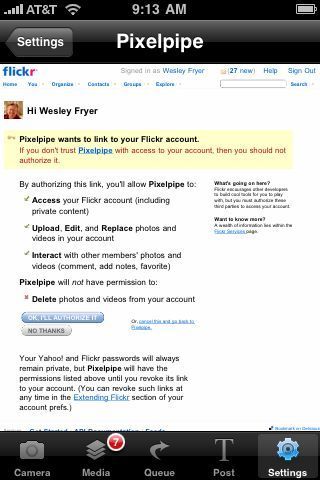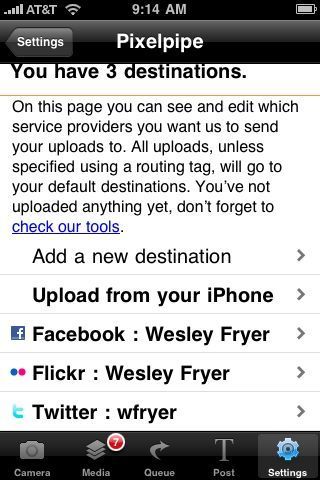 I initially mobile blogged this with WordPress for iPhone. This was my first post to successfully auto-post to Facebook via PingPressFM! Woo hoo! I logged in on my laptop and added the links. Photos were mobile blogged too.